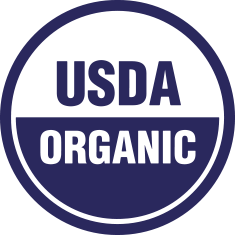 Certified Organic
Ingredients
Manufactured in
cGMP Certified Facility
Manufactured in
the USA
Our Values
We are guided by a deep set of values that extend to a focus on products that are essential in helping you maintain optimum nutrition. Each of our product formulas are carefully crafted by selecting only the best ingredients to help you live a healthier and happier life.
Made for Human Wellness
The Feel Great Vitamin Co.'s mission is to help manifest a healthier planet through the creation of innovative products. As a small, grass-roots company we are built on the principle that proper nutrition should be easy and accessible for all. Treat the human, not the symptom.
Ingredients
The Feel Great Vitamin Company's commitment to quality extends to a very careful and meticulous selection process for each organic ingredient in our real food formulas in order to provide real health benefits to our customers. When possible, we choose to source all of our ingredients in the USA and all of our products are manufactured right here in the USA.
Quality Assurance, Safety & Certifications
Feel Great Vitamin Company Products are manufactured in state-of-the-art, USDA Organic and current Good Manufacturing Practices (cGMP) facility with the highest safety standards.  These advanced research, development and quality control laboratories assure customers are receiving safe, efficacious and consistent vitamin products. Each facility is regularly inspected and audited by the FDA. At each step of the manufacturing process, quality control and quality assurance process ensures that all specifications are met, including testing raw materials from farm to finished product. Finished products are 3rd-party laboratory tested to ensure potency, purity and safety of our premium vitamin supplements. 
"On-the-Go" Organic Nutrition
We know you and your family are busy. That's why we make our products simple, easy and delicious. Our organic products are designed to move with you whether you are at home, work, school or out doing the things you love. Take your nutrition with you!
Sign up for our email list to receive amazing deals, savings, and free gifts :)

After learning that he was going to be a first time father at age forty-six, Feel Great 365 founder Franklin VanOs made a conscious decision to begin improving his health. As a part of his new commitment, Frank began a deep dive study into nutrition, taking several naturopathic courses. During his studies, Frank became immensely inspired by the possibility of helping others achieve healthier, fuller lives through the power of nutrition. With this desire to positively affect lives, Frank and a team of industry experts launched Feel Great Vitamin Co. to make nutrition accessible and simple for those seeking to improve their health.